Early leans & analysis
BEST LINES: Pinnacle BET 365 SportsInteraction 5DIMES 888Sport
Posted Thursday, December 6 at 1:45 PM EST
NFL 2019
Week 14
What you see below is our early leans. Many of the selections below will stay the same and some will be moved into official plays with wagers on Sunday. However, there is also the possibility that we see, read or get a sense that something is not right with one of our selections and change our pick. There are several different criterion we use to grade a game and make it an official play and a lot of things can happen or change between Friday and Sunday.
We're intent on providing our readers with the best possible selections and doing so on Sunday instead of Friday just makes more sense. We made that change last year and ended up going 81-57. Again, we'll have all write-ups (except Monday Night Football) posted on Friday but our actual wagers won't be posted until Sunday morning between 10 AM and 12:00 PM EST.
Indianapolis +3 +104 over TAMPA BAY
1:00 PM EST. Recency bias is something that can gravely askew a market. When breaking down the tale of the tape between these two sides, it is apparent that too much stock is being placed in Tampa Bay's two recent victories and the market is responding to the results more than ingredients. The Buccaneers have won their last their two games on the road by a combined 30 points. However, the teams that Tampa assailed to do so is nothing to marvel at, as they beat up on Atlanta and then a Jacksonville side that turned the ball over on its first three possessions. Nick Foles has subsequently been benched and will not start this week. The point is that beating two dregs proves nothing but the results that the market sees is two big blowout wins.
By contrast, Indianapolis has one win in their last five outings but in taking a closer look at who those defeats came against and the manner in which they were attained, it looks much worse on paper than it actually is. The Colts lost three of the aforementioned four losses to teams who are presently in the midst of the playoff race, including Tennessee most recently along with Houston and Pittsburgh. Against the Texans and Steelers, the Colts found themselves on the road in both and were separated from victories by a combined five points. Had Indianapolis won those two contests and somehow managed to get by Miami since it was priced as an 11-point favorite, we'd be talking about a 9-3 Colts team with a two-game lead in the AFC South and an outfit that would very well likely be priced as a significant favorite on the road in Tampa. Last week's 31-17 loss to the Titans was also misleading, as that game was tied 17-17 late but a blocked FG for a TD turned what would have been a 10-point lead into a 7-point deficit, a swing of 10 points on one play. If you recall, the Colts looked incredibly tough before all this chaos with back-to-back wins against Houston and K.C., the latter on the road in a prime-time game.
Do not ignore that the Bucs have won just one game at home this year and they have also won just one game against a team with a winning record; that came in September when the Bucs exploded for 55 points in a 15-point win at the Los Angeles Rams. The Bucs have talent throughout their roster on both sides of the ball but they don't have the wherewithal to maintain a winning streak or to be trusted as the chalk. These poor organizations with talent win games and pull upsets but that's all they ever do and keep proving that they're better suited in the role of the underdog. Indy's bandwagon has finally emptied after its latest loss to Tennessee, which means there's opportunity again in backing the Colts.
Carolina +3 +107 over ATLANTA
1:00 PM EST. The Falcons hosted the Saints on Thanksgiving night and they played in front of a lot of empty seats. That's not some random Sunday against the Jets or Cardinals. That's a prime time game on the biggest non-playoff football day of the year against your biggest rival for over a decade and nobody cared. Those seats were sold no doubt and maybe that's all that the owners care about at the end of the day, but from a player's perspective, it had to be demoralizing. Credit to the Dirty Birds for their modest mid-season run of two wins, but if they can't get up for Turkey Day, why would they show up here. They have a lame-duck coach, a banged-up franchise wide receiver and a 34-year old $150 dollar quarterback that you resigned for five years last season and whose best years appear to be behind him. At what point do you protect your investment? The Falcons are a mess from top to bottom, but their opposition this week stole the headlines in that department.
The Panthers lost to the Redskins last Sunday. There. That's it. What else is there to be said? Oh, they also fired head coach Ron Riveria three weeks before Christmas. We're sure that's a real morale booster around the office right in time for the holidays. It's very uncommon to ax the bench boss in the middle of the season, as it shows a certain level of incompetence that can only be shot up the latter. Most owners and general managers prefer to let that crap flow downhill at the end of the season, where it can get lost in the shuffle. There's a reason the Monday after the Super Bowl is reserved for the mass firing of coaches. If you're a Panthers player this week and you liked Ron Riveira, this outing has to be personal. Don't forget that Carolina took a 14-0 first-quarter lead and had the 'Skins on the ropes before Kyle Allen threw an interception deep in his own end that led to a Washington touchdown and a total shift in momentum from which Carolina would never recover. They blew it and the coach got canned. We'd be very surprised if the Cats don't come out hard here to win one for the Gipper.
N.Y. JETS -5½ -108 over Miami
1:00 PM EST. We've had some fun highlighting the scumbag picks sellers that need your $40 for a "guaranteed" winner and there's no reason to stop the good times now. Today we have Tim Michael, who has a gem for us. He's on the Dolphins this week after their huge upset over the Eagles. Add the fact the Jets just became the 1 in the Bengals' 11-1 record and they were also the first to fall to the Fish when Miami looked like they had no chance of winning a game this year either. Finally, toss in a couple of useless trends and Michael sees the recipe for an easy winner.
If you bet Miami this week, you would essentially be asking one of the worst teams in the past half century to beat the same team twice in a year. This is an "any given Sunday" part of the season and motivations and dedications of teams out of the playoffs can be a challenge to gauge but we're going to trust that the Jets aren't interested in losing to Miami twice in one season. bOther than Michael's take, there are some big red flags here. The Dolphins win on the road resonated in the market and as a result, the price here has come down from where it opened. We understand why. Who the hell wants to spot points with a team that just lost to the Bungles? That's the point, though. In a buy low/sell high business, you are going to have to hold your nose from time to time, but who are the Fish to be getting so much credit. They beat Philadelphia in Philadelphia but truth be told, the Dolphins beat the Eagles practice squad. The improbable part of the win last week is that the Dolphins are down to little more than DeVante Parker when they pass and they have never featured a rushing offense with more than mediocre results. It's amazing how quickly folks forget about a body of work while putting far too much emphasis on the most recent results. Prior to their no-show against Cinci, the Jets won three in a row and scored 34 points or more in all three games while beating the Raiders by 27 and the 'Skins by 17. The Jets are so the right play this week, it isn't even funny. We'll very likely swallow these points Sunday morning.
Washington +13 -106 over GREEN BAY
1:00 PM EST. We faded both of these teams last week and ripped up both tickets, but it's hard to choose which was the most frustrating outing. On one side, you had the Packers, who the Giants could not stop in a 31-13 route in snowy conditions. Then you have the Redskins who overcame a 14-0 deficit on the road at Carolina to not only win, but send Panthers coach Ron Rivera packing just in time for the holidays. We suspect that in this market it will be the Packers who will be the more trusted team here. Even with the 'Skins' second straight win, Washington's stock remains low and these points are still inflated. We don't often recommend spotting double-digits in this league and it's for a good reason. In-game variance is at an all-time high from mistake-prone pivots to penalty flag happy officials. It was the former that cost us last week, as Carolina quarterback Kyle Allen gave the Redskins life after throwing an interception that led directly to a Washington touchdown. That play turned that game on a dime and the Redskins rolled the rest of the way. Momentum is a funny thing and once the ball starts bouncing against you it can be hard to stop, as the Packers found out in recent blowout losses to both the 49ers and Chargers. Now, there's no shame in falling to San Francisco, as they appear to be as legit as they come this season, but the Chargers? It's not easy to get whacked by them.
Finally, the total here is low, which makes covering a large number even more difficult, as will the wet and chilly conditions that are supposed to be settled in over Lambeau Field Sunday afternoon. For a team like the Packers to cover a number like this, everything has to go right. In their last months worth of games, the Packers have been outgained, including last week in New York and while they are 2-2 in those contests, they also could have lost to the Panthers in Week 1, as they needed a game-ending goal-line stand to seal the deal. Green Bay is very much in the thick of things in the NFC North and three of their final four games come against division opponents and it starts with the hated Bears next week before they have what is likely to be an NFC North championship game with the Vikings in Week 16. If there's a game to take easy in this final month before Green Bay embarks on the playoffs, this is it. Bad spot to ask the Pack to cover.
CLEVELAND -7 -106 over Cincinnati
1:00 PM EST. After turning back to quarterback Andy Dalton the Bengals finally got their first win of the season by taking down the Jets. Dalton went off for his usual mediocre performance with 243 yards and one touchdown, but he did not kill his team with a turnover. How much longer do you think that is going to last? If you buy into Andy Dalton now, you might regret it more than the desperate team that signs him to a deal this offseason. The Bengals were a popular fade last week at home to the Jets and now they are getting a ton of attention from the market, which makes this game a "zig-zag" situation. When you combine it with the results of the heavily bet Browns last week in Pittsburgh, it's a double zig-zag.
The Browns are no doubt one of the biggest disappointments in the NFL this season, as they went from Sports Illustrated cover boys to being on the outside looking in of the AFC playoff picture with a month to go. The Browns have no chance to catch the 10-2 Ravens and now they sit a full game behind the rival Steelers for the second Wild Card after going down to Devlin "Duck" Hodges and whoever else was healthy enough to suit up for the battered Black and Gold. Recent results are a great influence week to week in this league and the Browns are not going to be a team that anyone who bet them last week is going to be eager to come back on here. The fact this line is coming down suggests just that. However, what would this number have been if the Brownies had taken care of business in Pittsburgh and the Bengals lost to the Jets as many expected they would? Last week's results have a big influence here and we're the beneficiaries of it. The Brownies opened -10½ on Sunday night and the "sharps" saw an opportunity for a middle so they bet it early and they bet it hard. That middle attempt is in play here and the line may move up slightly again by Sunday to -7½ or -8 so if you like yourself some Brownies, we strongly urge you to bet it now and not wait until Sunday. -7 is the best price you'll get on Cleveland this week. As for us, we're going to wait until Sunday to decide whether or not we're moving in.
BUFFALO +6 -101 over Baltimore
1:00 PM EST. While the 49ers and Saints might get top billing in the early slate of Week 14, this game is the most interesting to us. Both the Ravens and Bills are coming off high profile wins, with Baltimore taking out then NFC leading 49ers and Buffalo taking out the Cowboys on Thanksgiving Day. Both sides have great records. The Ravens are 10-2 and the Bills are 9-3, but we have little doubt about who this market is going to back when their hard-earned dollars are on the line. The Ravens won but did not cover last week in the rain soaked game against San Francisco, but it's unlikely they lost any market appeal after racking up double-digit victories over the Rams (45-6), Texans (41-7), Patriots (37-20) and the Seahawks in four of their last six contests. Baltimore has played in a ton of high profile games lately and that has to be draining. Lamar Jackson is the betting favorite to win the MVP and if he's on your fantasy team, you are probably enjoying a first-round bye this week. We could continue to pump up the incredible numbers Baltimore has posted this season, but those numbers will be dissected to no end by the pundits on Sunday Morning and when it comes for them to make their picks, you know where they are going to go. There's no way they can take this pooch.
Orchard Park will be rocking on Sunday morning, thus Bills Mafia will be in full force for here. Buffalo games are wild when this team stinks, at 9-3, there is going to be no shortage of flaming tables. It isn't often the Bills are playing for a shot at the AFC East, but they are just one game back of the Patriots. With a Week 16 date up in New England, the Bills could be playing for all the marbles. This line opened at -6, which is the exact same number the Bills opened at for their game with the Cowboys and as we've mentioned before, an underdog in this range is often a great bet to not just cover but win outright. You may also read about these useless trends:
The Ravens are 14-5 against the spread in their last 19 road games;
They Ravens are 3-1 ATS following a home win this season.
Buffalo is only 2-5 ATS in their last seven following a road victory.
We know that those trends are meaningless. They might as well say that the Bills are 2-5 in the last seven games the day after the Sabres lose their game on Saturday night. It's the same fucking bullshit that means jack. If we cared or had the time to waste, we could craft three "trends" of our own to make a case for Buffalo. We've seen all we need to make the call that the Bills are a lively pup to be sure. What that means is Baltimore's stock is tops in the league and we're getting the Bills at home plus inflated points. It's hard to win in Buffalo when the Bills are weak. This year, they're finally not weak anymore.
Denver +9 -110 over HOUSTON
1:00 PM EST. Not much needs to be said about the Broncos here, as it appears they are playing out the string, but the emergence of Drew Lock last week may have breathed some life into the Orange Crush. Denver still sports a quality defense and has a pair of quality running backs, but when you get terrible quarterback play, it's going to be hard to win in this league. That's why the exit of Joe Flacco has been so refreshing. Flacco was never the answer and his failure is a warning to all teams that are going to be looking for a patchwork pivot next season. Look at the unknowns that have won games this season, Gardner Minshew, Devlin Hodges, Kyle Allen. Rookie and second-year quarterbacks are more game-ready than ever before and they come cheap. How did Nick Foles work out in Jacksonville? Back to the Broncs. Since replacing an injured Flacco who played weeks with a bad back, Denver is 2-2 and should be 3-1 after having a 20-point lead on the Vikings. Most teams could hold that lead, but the Broncos did not. Regardless, we're going to chalk it up as a quality effort and an underappreciated performance save for the final 15 minutes. Now the Broncos have Lock, who they drafted in the second round of this April's draft and he's going to have a chance to be the future. Even if we didn't like the Broncos, this situation is a perfect one for a lookahead spot, as the Texans are coming off a huge prime time victory and they play the Titans next week in what could be the AFC South championship game.
The Texans bested the mighty Patriots on Sunday Night and on paper, that is going to carry a ton of weight here in Week 14. We know better after watching that game and the box score backs up our thought that the Texans were fortunate to take home the win after the Pats gained more yards (303-224), had nearly twice as many first downs (29-16) and won the time of possession by 9:10. The Texans have a major advantage over most teams in this league, Pats included and that is their quality wide receivers. When you have two guys like DeAndre Hopkins and Will Fuller, you just have to toss up that rock and let those studs go get it. The Texans have no offensive line, their defense is broken and battered and they have a pair of mediocre running backs that can't gain any traction because of the aforementioned O-line. These Texans have had such an up and down season that they have not been asked to spot a price in this range all year. The largest number oddsmakers have asked them to cover was 5½ and they failed both times, including an outright loss to Carolina. You're going to hear about the "must win" angle here, as the Texans are fighting for a division title, but misery loves company and the role of spoiler is often one to be relished. The Broncos have the horses to bring this one in well under the number and maybe even pull of the upset.
MINNESOTA -12½ -105 over Detroit
1:00 PM EST. Sure, the Lions lost on Thanksgiving to the Bears, but they were down to their third-string quarterback. The market is also accustomed to watching Detroit blow it on Turkey Day, so were pretty sure that the result isn't going to have much negative influence. Quarterback David Blough also showed a few flashes of brilliance and connected well with star wideout Kenny Golladay for a four catch 158-yard day. The Lions may have some market appeal here as well, as this number has come down from its open of -13½ because they had extra rest after playing last Thursday, while the Vikings are coming into this one on a short week.
As of this writing, with the uncertainty surrounding Vikings runner Dalvin Cook, this is going to look like a big number to cover for a team that was beaten 37-30 in Prime Time on Monday Night Football. Not only will the Vikings potentially be without Cook, but they will also certainly be missing wide receiver, Adam Thielen, who is still suffering from a bad hamstring. Despite being battered and bruised, the Vikings are still in the hunt for both a Wild Card playoff spot, which they currently hold as the six seed and they are a game back of the Packers with a game at home against Green Bay in Week 16. Further lessening the Vikings appeal here could be the fact they've been double-digit chalk two other times this season and failed to cover both games. One of those contests was on Thursday Night Football against the lowly Redskins and the other was three weeks ago against the Broncos in a game the Vikes had to overcome a 20-point deficit to squeak out the victory. Minny was just -10 over Denver that day and their replacement pivot, so how can they be more over the Lions? We suspect those in this market looking for a reason to back Detroit will be asking the same question. It's not in our wheelhouse to lay this heavy lumber and so it is unlikely this game will make our board. Tough call but we'll go with the Vikes for now.
NEW ORLEANS -2½ -105 over San Francisco
1:00 PM EST. The Saints are 10-2 but did not really impress in a snoozer against the Falcons in the nightcap on Thanksgiving. In fact, they almost let the Dirty Birds in the back door with a late rally. Regardless, New Orleans gave their backers a scare and that can often be enough for those folks to scatter the next time out. The Saints also have a "bad" loss to Atlanta, while the 49ers have only lost two all year, to the Seahawks and Ravens, both Super Bowl contenders. Despite putting up 26 points, the Saints superstar players were quiet last week, which in a world where fantasy football is king, also has an influence. Those playing in yearly fantasy leagues likely struggled if they had Brees, running back Alvin Kamura or star receiver Michael Thomas and those playing DFS were dead in the water if they invested the high dollars those players commanded on Turkey Day. A high profile game like this between NFC juggernauts is going to be discussed to death, so we'll leave the analysis for the "professionals".
The 49ers lost their second game of the season last Sunday, but we doubt they lost any credibility, as that game was a hard-fought contest in the rain, on the road in Baltimore against the hottest team in the league. San Francisco also covered that game, which is all that really matters in this market. As we head into Week 14, the 'Niners are a 10 win team that when this game opened was taking back better than a field goal. We would break down the X's and O's, but that's not really our style. The line often dictates the play and when bookmakers post the chalk at -3½, that's a "favorite" number. That "hook" on a key number in a high profile game like this between two 10-2 teams is going to look very enticing. That's the case here as well, as those looking to "beat the closing" line have jumped all over this game. The market is loaded with players that believe their strategy is the "sharpest" or "smartest," but oddsmakers aren't total idiots. They knew the early action would be on the 49ers and they got it. Now, that doesn't mean the 'Niners won't win or cover, but it is this information that will prevent us from making a pregame bet. This one should be great to watch and may present some quality "in-game" betting opportunities. As for prior to the game, well, we doubt it'll make our board, as we have our sights set elsewhere.
L.A. Chargers -3½ +102 over JACKSONVILLE
4:05 PM EST. It's going to be easy to get wrapped up in Minshew Mania and believe us when we tell you, "We want in too". However, what we have here are two teams that are going nowhere for the remainder of 2019. On the surface, it might appear that the Jags stock is down after back-to -back blowout losses to division competition, but that was with Nick Foles at quarterback. Foles turned the ball over three times last Sunday on the first three possessions before Gardner Minshew was brought in. Mionshew showed a spark but most of that contest was played in garbage time after the Buccaneers took a big lead early that the Jags could not recover from.
Mindset is everything, thus it's nearly impossible to predict how the 53 players on both sides of the ball are going to play out the string. The Chargers have been hard-luck losers a few times this season and, as usual, they are a bounce or two away from being in the thick of things. Last week it was a 23-20 loss on the road at Denver, which was their eight loss by a converted touchdown or less, including four by a field goal or slimmer margin. The Chargers are a bit of a mess as well, as they keep throwing Philip Rivers out there when their coach is just itching to play backup Tyrod Taylor. Other than the obvious financial factors, Rivers has a big of an iron man streak going. However, when the Bolts were down 14-0 at Denver, Taylor was spotted on the sideline warming up until Rivers righted the ship and brought his team back. A man for man breakdown that includes the X's and O's certainly favors the Chargers, as they have a lethal two-headed monster at running back and the Jags feature one of the weakest run defenses in the league. The Bolts also have a veteran pivot that can still make throws. Rivers has nine kids; you're telling me a road trip isn't exactly what this guy is looking for. He must love that nobody's looking for him and he can focus on football for one goddamn minute. Again, we don' t know who is going to be up for this game and why. Gun to our head, we'll take the Bolts, but unless we see something significant, we're not going to pull the trigger in a situation like this when there are so many other games on the board that are better.
ARIZONA +2½ -110 over Pittsburgh
4:25 PM EST. The Pittsburgh Steelers under Coach Mike Tomlin have put together a spit-wad and shoe-shine 7-5 season despite relinquishing their prime offensive weapons in the off-season, losing their franchise quarterback to season-ending elbow surgery, and suffering attrition in the ranks from a wide range of key players enduring a variety of injuries. Buying low and selling high is a practice we preach adamantly in our approach. Pittsburgh comes with an inflated stock given the fact they are red-hot by having won six of their last seven overall while Arizona steps into this tilt ice-cold after losing their last five matches overall and successfully covering in just two of these contests. In spite of all of the aforementioned, the Cards opened as a 1½-point underdog and that line quickly moved up. If you bet the Steelers already, you are ultimately going to beat the closing line. The King of beating the closing line, who thinks he invented that losing strategy, would be proud of you.
If anything can be proven from what happened last week when the winless Bengals defeated the "torrid" New York Jets 22-6 when they closed at an identical number (+2½ ), it is that the NFL is full of parity and every team is a week away from having their market credibility snuffed out. There is also such a thing as a trap game and this scenario sets up the Steelers for such a spot. Pittsburgh comes into this contest off a 20-13 win in the Steel City when it avenged an earlier season loss against the Cleveland Browns and that is a real key here. We cannot overstate how emotionally charged up the Steelers were after Browns coach Freddie Kitchen mocked the Steelers by wearing a T-shirt that read, "Pittsburgh Started It" in reference to the brouhaha between the two teams two weeks earlier in which the Browns won outright. The Steelers were livid about Kitchens wearing a T-shirt to mock them, they felt disrespected and then they went out and beat the Browns. That was satisfaction plus but it gets even better. After playing in Arizona this week, the Steelers have a Sunday night prime -time game against Buffalo on deck.
For the record, the Cardinals were off two weeks ago and then got wasted this past Sunday, 34-7 by a Rams' squad whose stock was at a season low point. The stage has now been set for the "sandwich game", which is the oldest trap in the book, but the "sandwich game" still has bite. The no-name opponent on the schedule between two big games. The letdown and lookahead rolled into one and it remains a common cause of a C-game, because there are so many ways for it to go wrong. The first big game can be taxing, thrilling, deflating or any other thing that big games often are, the second one can be anticipated in several different distracting ways, and then there's the meat of the sandwich itself: never feared, perpetually overlooked, disrespected and written off. In this case, the Brownies and Bills in prime-time (both games in Pittsburgh) are the bread and Arizona catching a price at home is the filler. Pittsburgh is the team on C-game alert. This game is almost 100% guaranteed to make our board.
OAKLAND +3 -107 over Tennessee
4:25 PM EST. Since taking over as the Titans starter, Ryan Tannehill is 5-1 and he's nearly doubled his team's offensive output going from just over 16 points per game to just shy of 30 over that time. Tennessee is skyrocketing up the power rankings and Tannehill just might play himself into a big-money deal if the Titans make the playoffs. All of this information is true, but it's also just the noise you've read and heard about on this latest flavor of the week. Nobody was talking about the Titans a month ago, but this surge has their stock trending upward, but is this the kind of team you want to lay road points with? We'll ignore the Titans early-season struggles under Mariota, as those results are largely irrelevant now, but instead, pick apart this most recent body of work. To start, despite this offensive "outburst," the Titans have been outgained significantly in three of the six games since Tannehill took over and they were fortunate to win all three of those games. Their victories over the Chargers, Buccaneers and Chiefs were by less than a touchdown and all could have gone either way. That win over Kansas City came by way of a botched field goal that would have put the Chiefs up eight with a minute and a half on the clock. We're in the business of buying low and selling high, which is why this game is so interesting. Moreover, the Titans have their biggest game of the season on deck against the AFC South leading Texans, who they trail by one game in the standings. That makes this trip out west a huge lookahead spot with what appears to be a wounded host.
The Raiders were also once on the rise, but that modest three-game winning streak has been wiped away by back-to-back blowout losses to the Chiefs and Jets respectively. That stinker against Gang Green did much to remove any of the good standing the Raiders has built up after covering in five of six from Weeks 4 to 10. The Raiders were double-digit chalk to the then winless Bengals at home and didn't cover. Then they were favored on the road at the Jets and got destroyed. Finally, Oakland was an 11½-point pooch at K.C. and were embarrassed 40-9. Now, they are taking back a price at home to Ryan Tannehill. Oh, how the mighty have fallen. The Raiders are the true definition of a buy low team and the situation makes this play even stronger.
NEW ENGLAND -3 -110 over Kansas City
4:25 PM EST. We all watched New England get beat by Houston last week on Sunday Night Football. We all watched the Patriots struggle against the Cowboys the week prior in a shaky 13-9 victory. We all watched the Patriots fall behind 10-0 to the Eagles the week prior to that shaky outing v Dallas before the Pats rallied for 17 unanswered to steal another win. Week by week, slowly but surely, the Patriots are losing their shine. To top it off, the way Baltimore ruined New England last month is also becoming part of the conversation. This week, one can color the market and media unimpressed by the Patriots. The narrative is that if they can't trade punches with Houston, Baltimore Dallas, or Philadelphia, how the heck are they going to trade punches with Patrick Mahomes and the explosive Chiefs.
Just an FYI, New England had more yards, more first downs and held a nice edge in time of possession last week versus Houston. Brady threw for 326 yards. The Patriots actually have everything other than a big WR that can go up and get and that has hindered the entire offense. Julian Edelman is a #2 being used as a #1 and it goes right down the line from there but we all know that the GOATS will adjust in time. Every year, it's a different flavor that's going to take down the Patriots but every year it does not happen. Last year's flavor was these Chiefs and this year's flavor is the Ravens. Bill Belichick is a master at exploiting a teams weakness and the Chiefs have many of those on the defensive side of the ball. This week, you're likely going to see the two GOATS work the clock to their advantage, maybe win the turnover battle by one or two and then end the first half with a TD and begin the second half with another one. The other thing that really sticks out to us is that the price here opened with the Patriots spotting -3½. The oddsmakers had to know that hook was going to be eaten up early in the week but they welcomed it. THEY KNEW FOR SURE folks would take +3½ so why did they not open this up with New England being a -3 point choice. New England's stock is lower right now than it's been all season and now they hang up a hook against the Chiefs and that offense? Think about it. The Patriots are the play. The opening line says so.
L.A. RAMS -1 -106 over Seattle
8:20 PM EST. This is a great Sunday night matchup worth watching. The 10-2 Seahawks are 4-2 at home and are on a five-game winning stretch. Seattle handled the Vikings and now are in a three-way tie for the No. 1 seed with the Saints and 49ers. They have to get past the Rams and Panthers in road games, then host the Cardinals before finishing the season with a very critical Week 17 matchup with the 49ers, who they already beat. The last time they played the Rams, it was a Thursday night game and they had to come from behind to win in the final minutes.
The Rams looked vintage-2018 when they beat the Cardinals last week but that followed the 45-6 thrashing the Ravens handed out the previous week. Furthermore, the Cards rank at the bottom of every fantasy category on defense. The win keeps the Rams in contention for a wild card but they'll earn that the hard way. They first must go through a three-week gauntlet of SEA, @DAL, and @SF. They can't all be the Cardinals, right?!
We're going to have plenty more to say on Sunday regarding this matchup but we want to see where the price goes before committing to anything. What we know for sure is that the Seachickens opened as the chalk and are now taking back a point so lots of early money on the Rams that we expect to come back by Sunday. Our early lean is to the Rams because their stock is far lower than Seattle's, who won and covered last week v San Francisco in such a high profile game.
-------------------------------------------------------
A cheaper and better alternative to CABLE
TV Programming
A GREAT OFFER FOR SPORTSWAGERS READERS:
We're offering a better and cheaper alternative to cable TV. You will literally save thousands of dollars. If you're sick of paying a fortune for programming that you don't even want or need, this is for you. All pro sports -- EVERY GAME, tons of college football and basketball games and tons of regular programming (non-sports). Over 2500 channels all in HD for a mere $20 per month. You have to be nuts not to get it.
---
A cheaper and better alternative to CABLE
TV Programming
A GREAT OFFER FOR SPORTSWAGERS READERS:
We're offering a better and cheaper alternative to cable TV. If you're sick of paying a fortune for programming that you don't even want or need, this is for you. If you would like a fully loaded Amazon Firestick with all the programming, all the information you are going to need is below.
Incidentally, the FIRESTICK works great in hotels all across the globe and it is so small and easy to pack and even put on your pocket. If you travel a lot, you need this!

What you will receive:
By mail --- a fully loaded and programmed Amazon Firestick with NITRO TV service with your own personal username and password to access all the programming. All you have to do is plug it in, follow the prompts (you'll need your wifi password) and you'll be hooked up in minutes and ready to go.
To order your subscription get in touch with:
Sherwood ---- @sportswagers3 or sherwood888@gmail.com
Matt Finnie --- @matthewfinnie or sportswagers77@gmail.com
We accept:
email money transfer, PAYPAL and Venmo
email and paypal to sherwood888@gmail.com

Venmo payments to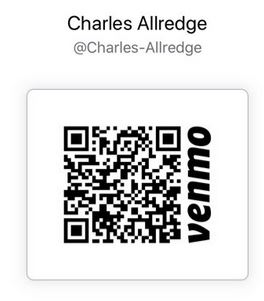 The cost:
CANADIANS:
Amazon Firestick fully loaded $95 -- postage $15.00
Subscription is $140 for 7 months or $220 for one year.
Therefore, you'll pay 110.00 for the FIRESTICK fully loaded and then another 140.00 for a seven month subscription to start. You'll then pay $140.00 seven months later if you wish to renew. If you choose 1 year, you pay 330.00 up front (220.00 for 1 year subscription and the Firestick mailed to you) and then 220.00 every year thereafter.
You will also get two different MOVIE and TV show apps (ala Netflix) to watch series, shows and movies.
That's included in your package --you pay nothing extra. Everything you get on Netflix, you will get on our uploaded apps, all in HIGH DEF only you'll get more content because EVERYTHING is on them.
You literally save 1000's of dollars off your cable bill. Chances are your cable + Netflix or Crave is costing you between 2000 and 2500 per year. With our service, you will pay 220.00 for the entire year and get WAY MORE content.
AMERICANS:
$110 for the FIRESTICK fully loaded, programmed and sent to you. That includes postage.
$20.00 U.S. per month for Nitro or $220 for one year.
The video here is just a sample of the programming you get with your subscription.
To recap, here is what you'll be getting: All in High Def
The following is every single game!
SPORTS and sports packages:
MLB Extra Innings - MLB network and every game.
NFL Sunday Ticket - NFL RedZone, NFL Network & every game
NBA League Pass - NBA Network and every game
NHL Centre Ice - NHL Network and every game
All ESPN channels, which covers college football and basketball extensively.

ESPN College Extra
(The College Extra covers tons of NCAA basketball games that you would never see anywhere else)
ESPN NCAA Goal Line (the college equivalent of the Red Zone)
Sky Sports Golf --Sky Sports Golf covers every Event on the Main Tour Thursday right through to Sunday.
You get to watch the entire event!
The Golf Channel
You get all Sky Sports channels, which is the U.K's equivalent to ESPN.
English Premier Soccer -
MLS Soccer
German Bundesliga Soccer
Tons more soccer from around the world.
Mexican League baseball in the Mexico group.
Big-10 Network
SEC Network
PAC-12 Network
ACC Network
All 5 TSN Networks (Canadian)
All Sportsnet networks (Canadian)
All Fox Sports Channels
NESN
YES
MSG
Plus lots more independent sports networks
All NBC GOLD sports programming
Horse Racing (TVG and more)
UFC and more on PPV
All PPV events that includes UFC, Wrestling, Boxing and whatever else.
There's lots more too!
-----------------------------------------------


You also get
Canadian content -- 245 CANADIAN channels. CBC, Global, City, CTV, CP24, and tons more both East and West Coast feeds
Every major AMERICAN network --
NBC, CBS, FOX and ABC and the hundreds of dozens of affiliates for each. Therefore you get all the time zones from all the different U.S. cities -- East, West, Midwest, Central, etc with 427 channels split evenly between those four major networks and with local coverage in all major and mid-major cities in the U.S.
Also:
Networks
A&E
History Channel
Animal Planet
TBS and TNT
Bravo
Comedy Channel
Food Network
USA Network
TV Land
TNT
TBS
OWN
All Disney channels
Cartoon Network
National Geographic
FX
All HBO Channels
Discovery
E! Entertainment
Game Network
MTV, MTV2
PLUS TONS MORE
Movie Channels
All HBO Channels
All Starz Channels (Cinema, Encore, Kids, East, etc)
All Showtime Channels
All Cinemax Channels
All Sky Channels
NEWS
CNN
MSNBC
All Canadian local and American LOCAL
Fox News
Bloomberg
C-Span
CNBC
The Weather Channel
US Weather-Nation
The list of stations, American, Canadian and International across the globe are too numerous to mention but if you don't see it on here, and you get it at home, you'll get it on here too.
There are also tons of Spanish channels or programming from Mexico among other countries including Latin America, Italy, Portugal, Pakistan, Greece, Pakistan & India, Germany, the Philipines and many others.
Archived Shows and Movies
You'll also get Movie and TV apps (like Crave or Netflix) with 1000's of archived TV Shows and Series that you can watch at your leisure just like one would on Netflix. Whatever you watch on Netflix, you can watch on the apps that come loaded on your stick (Cinema and Cyberflix). Old and new TV shows and Movies are in abundance. You name it, it's on there. You also get NETWORK shows in the archives so if there is something you PVR every week, no worries, you get it on our archived TV show apps and you don't have to set up to record anything!
Puffin TV
A television Browser for the internet (very cool).
Plus radio and podcasts apps PLUS Lots more.

Here's what people are saying:
"It's not rocket science, you literally have to be nuts to not get it. I'm watching everything I couldn't afford before and the picture is amazing. Thanks guys...so much. $220 a year!!!"
Mark - Toronto
"Thank you for introducing this. The content, quality and # of channels we get is superb. It's friggin amazing. I couldn't be happier and neither could my wife and kids".
Gerry - St.Catherines.
Take advantage of this offer. If you don't like it, don't renew it but we're sure you will love it.
---
| Range | W | L | P | +/- (Units) |
| --- | --- | --- | --- | --- |
| Yesterday | 0 | 0 | 0.00 | 0.00 |
| Last 30 Days | 9 | 13 | 0.00 | -7.08 |
| Season to Date | 52 | 41 | 0.00 | +24.52 |