UFC 245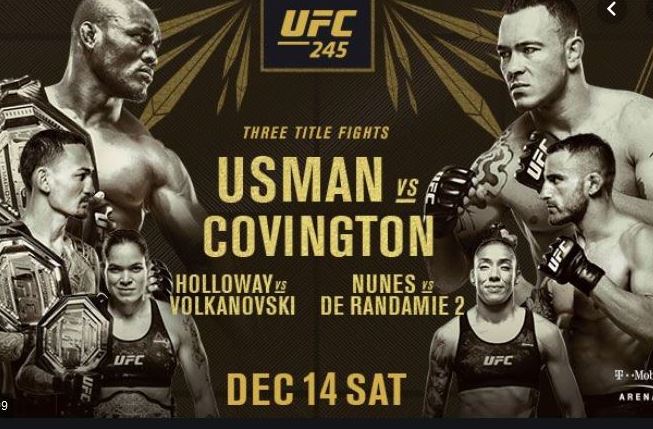 December 14, 2019
UFC 245 - T-Mobile Arena, Las Vegas, Nevada, United States
This big event features some of the best matchups of the year and we'll have plenty of picks for this event.
It's also a reminder that our Nitro TV subscription includes all PPV events too.
A cheaper and better alternative to CABLE
TV Programming
A GREAT OFFER FOR SPORTSWAGERS READERS:
We're offering a better and cheaper alternative to cable TV. You will literally save thousands of dollars. If you're sick of paying a fortune for programming that you don't even want or need, this is for you. All pro sports -- EVERY GAME, tons of college football and basketball games and tons of regular programming (non-sports). Over 2500 channels all in HD for a mere $20 per month. You have to be nuts not to get it.
Our Pick
UFC 245 (Risking 0 units - To Win: 0.00)