NEW ORLEANS +6½ -106 over Buffalo
Pinnacle +6½ -106 BET365 +6½ -110 SportInteraction +6½ -110 BetOnline +6½ -110 Bookmaker

Posted at 10:30 AM EST.
NEW ORLEANS +6 -105 over Buffalo
8:20 PM EST. Losers of three straight, the Saints stumble into the Thanksgiving Thursday nighter like they are drunk on drumsticks and boxed wine. A breakdown of Xs and Os is not necessary here, as this modest number tells us all we need to know. When a pooch opens at 6½, there is a very good chance that they are going to cover with a great shot to win outright.
With Trevor Siemian at the helm, the Saints might as well be the Jets, Texans, or Jaguars. For the Bills to be spotting a price in this range—in their current state—looks a little spendy from our perch. We know we backed the Bills last Sunday (begrudgingly), but it wasn't because we liked them. We don't and we didn't. We've been critical of Josh Allen more often than not and to be honest, there is little that the Bills do well. If there was a more overvalued squad coming into this season, we don't know who it was. In fact, we faded the Bills in Week 1 when they were priced in this range in a home game against the Steelers (another squad we were not high on). The lesson here is that we do not have biases when it comes to these teams. When we bet them, we love them, when we don't, they are the scum of the earth
Much of the analysis here is going to revolve around the two quarterbacks. Allen is perceived to be a star on the rise and for some, he has already arrived. Siemian is a journeyman, drafted in the seventh round. Dude is basically Mr. Irrelevant (the last player taken in the draft), missing that great distinction by just six picks (250th overall). That Siemian has survived in the cutthroat waters of the NFL says something about him. Is he a superstar? Of course not. Is he a competent pivot? His longevity suggests he is. The Saints made the news this week in the wake of the unique contract they signed hybrid threat Taysom Hill to. If dude becomes the starting pivot (unlikely), he's going to get paid. The reality is, if Hill was the man for the job, he's be starting in Jameis Winston's absence and may have even beat him out for the gig in training camp. That the Saints turned to Siemian tells you all you need to know about Hill's future at the league's most important position.
The Bills were upset by the Colts, but Indy is a quality outfit, that is finally getting its due. Because of that, that defeat has been much easier to forgive. The Bills are still contenders in the AFC, and expectations for them are still through the roof. It's Super Bowl or bust for the Bills. That shine can be hard to scrub off. The expectation here is that the Bills are going to bounce back with force, just as they did after their shocking loss in Jacksonville. However, that week, the Jets were sacrificed to the tune of 45-17, these Saints are not those Jets. Aside from a win over Kansas City when K.C. was just beginning it's five week plunge, Buffalo's five other wins this year have come against the Jets, Dolphins, Jags, Washington and Houston. They lost to Jacksonville and Pittsburgh while playing the lowest ranked (32nd) Strength of Schedule in the NFL. The Saints Strength of Schedule is ranked 7th and now the Bills are a big road favorite in a short week?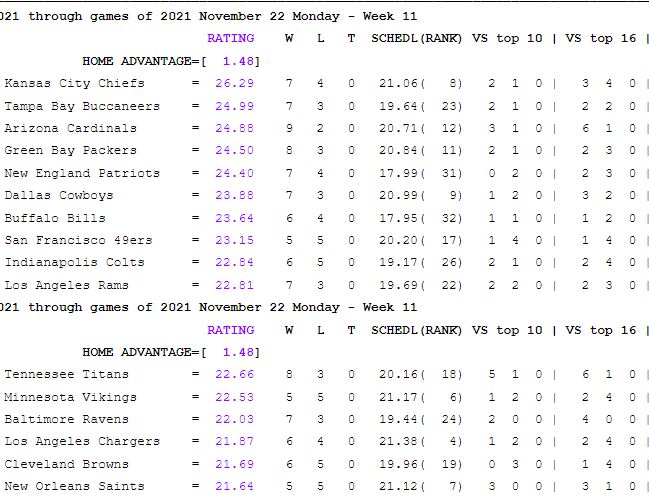 Don't forget to thank the oddmakers, injury chasers and efficient market for opportunities like this. The Saints are the Thanksgiving value play of the day.
--------------------------------------------------------------------------------------
Shakepay allows Canadians to buy/sell Bitcoin using interac. It's so simple and helps to build wealth. If you ever wanted to buy Bitcoin or Ethereum, ShakePay is a great platform for doing so.
Also, if you deposit over $100, you get a $30 free bonus.
There are now over 800,000 Canadians using Shakepay, which works out to over 2% of the entire country.
This isn't just huge news for us. It's huge news for Canada, and for Bitcoin!
You've proven that there's massive demand for a new financial system - one that can't be tampered with or inflated at will and we're just getting started. We want to bring the power of Bitcoin to every Canadian and you can be the early adopter, the believer, the force for change that's helping us do that.
Bitcoin is important because it enables wealth to be stored with an individual without need for a third party. Its fundamental use-case as a store of value with a predictable monetary policy is having profound implications on freeing individuals into financial sovereignty. Following Bitcoin, the entire suite of financial services is being rebuilt independently from the current financial infrastructure. Shakepay is reputable and they believe enabling access to these services is paramount to the creation of wealth and economic freedom.
------------------------------------------------------------
A cheaper and better alternative to CABLE
TV Programming
A GREAT OFFER FOR SPORTSWAGERS READERS:
We're offering a better and cheaper alternative to cable TV. You will literally save thousands of dollars. If you're sick of paying a fortune for programming that you don't even want or need, this is for you. All pro sports -- EVERY GAME, tons of college football and basketball games and tons of regular programming (non-sports). Over 2500 channels all in HD for a mere $20 per month. You have to be nuts not to get it.
Our Pick
NEW ORLEANS +6½ -106 (Risking 2.12 units - To Win: 2.00)