A cheaper and better alternative to CABLE
TV Programming
A GREAT OFFER FOR SPORTSWAGERS READERS:
We're offering a better and cheaper alternative to cable TV. If you're sick of paying a fortune for programming that you don't even want or need, this is for you. If you would like a fully loaded Amazon Firestick with all the programming, all the information you are going to need is below.
Incidentally, the FIRESTICK works great in hotels all across the globe and it is so small and easy to pack and even put on your pocket. If you travel a lot, you need this!

What you will receive:
By mail --- a fully loaded and programmed Amazon Firestick with NITRO TV service with your own personal username and password to access all the programming. All you have to do is plug it in, follow the prompts (you'll need your wifi password) and you'll be hooked up in minutes and ready to go.
To order your subscription get in touch with:
Sherwood ---- @sportswagers3 or sherwood888@gmail.com
Matt Finnie --- @matthewfinnie or sportswagers77@gmail.com
We accept:
email money transfer, PAYPAL and Venmo
email and paypal to sherwood888@gmail.com

Venmo payments to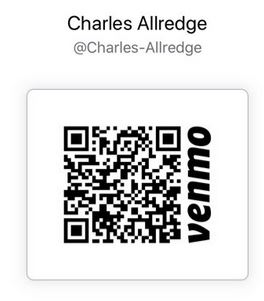 The cost:
CANADIANS:
Amazon Firestick fully loaded $95 -- postage $15.00
Subscription is $130 for 7 months or $220 for one year.
Therefore, you'll pay 110.00 for the FIRESTICK fully loaded and then another 130.00 for a seven month subscription to start. You'll then pay $130.00 seven months later if you wish to renew. If you choose 1 year, you pay 330.00 up front (220.00 for 1 year subscription and the Firestick mailed to you) and then 190.00 every year thereafter.
You will also get four different MOVIE and TV show apps (ala Netflix) to watch series, shows and movies.
That's included in your package --you pay nothing extra. Everything you get on Netflix, you will get on our uploaded apps, all in HIGH DEF only you'll get more content because EVERYTHING is on them.
You literally save 1000's of dollars off your cable bill. Chances are your cable + Netflix or Crave is costing you between 2000 and 2500 per year. With our service, you will pay 190.00 for the entire year and get WAY MORE content.
AMERICANS:
$110 for the FIRESTICK fully loaded, programmed and sent to you. That includes postage.
$20.00 U.S. per month for IPTV or $220 for one year.
The video here is just a sample of the programming you get with your subscription.
To recap, here is what you'll be getting: All in High Def
The following is every single game!
SPORTS and sports packages:
MLB Extra Innings - MLB network and every game.
NFL Sunday Ticket - NFL RedZone, NFL Network & every game
NBA League Pass - NBA Network and every game
NHL Centre Ice - NHL Network and every game
All ESPN channels, which covers college football and basketball extensively.

ESPN College Extra
(The College Extra covers tons of NCAA basketball games that you would never see anywhere else)
ESPN NCAA Goal Line (the college equivalent of the Red Zone)
Sky Sports Golf --Sky Sports Golf covers every Event on the Main Tour Thursday right through to Sunday.
You get to watch the entire event!
The Golf Channel
You get all Sky Sports channels, which is the U.K's equivalent to ESPN.
English Premier Soccer -
MLS Soccer
German Bundesliga Soccer
Tons more soccer from around the world.
Mexican League baseball in the Mexico group.
Big-10 Network
SEC Network
PAC-12 Network
ACC Network
All 5 TSN Networks (Canadian)
All Sportsnet networks (Canadian)
All Fox Sports Channels
NESN
YES
MSG
Plus lots more independent sports networks
All NBC GOLD sports programming
Horse Racing (TVG and more)
UFC and more on PPV
All PPV events that includes UFC, Wrestling, Boxing and whatever else.
There's lots more too!
-----------------------------------------------


You also get
Canadian content - CANADIAN channels. CBC, Global, City, CTV, CP24, and tons more both East and West Coast feeds
Every major AMERICAN network --
NBC, CBS, FOX and ABC and the hundreds of dozens of affiliates for each. Therefore you get all the time zones from all the different U.S. cities -- East, West, Midwest, Central, etc with 427 channels split evenly between those four major networks and with local coverage in all major and mid-major cities in the U.S.
Also:
Networks
A&E
History Channel
Animal Planet
TBS and TNT
Bravo
Comedy Channel
Food Network
USA Network
TV Land
TNT
TBS
OWN
All Disney channels
Cartoon Network
National Geographic
FX
All HBO Channels
Discovery
E! Entertainment
Game Network
MTV, MTV2
PLUS TONS MORE
Movie Channels
All HBO Channels
All Starz Channels (Cinema, Encore, Kids, East, etc)
All Showtime Channels
All Cinemax Channels
All Sky Channels
NEWS
CNN
MSNBC
All Canadian local and American LOCAL
Fox News
Bloomberg
C-Span
CNBC
The Weather Channel
US Weather-Nation
The list of stations, American, Canadian and International across the globe are too numerous to mention but if you don't see it on here, and you get it at home, you'll get it on here too.
There are also tons of Spanish channels or programming from Mexico among other countries including Latin America, Italy, Portugal, Pakistan, Greece, Pakistan & India, Germany, the Philipines and many others.
Archived Shows and Movies
You'll also get Movie and TV apps (like Crave or Netflix) with 1000's of archived TV Shows and Series that you can watch at your leisure just like one would on Netflix. Whatever you watch on Netflix, you can watch on the apps that come loaded on your stick (Cinema and Cyberflix). Old and new TV shows and Movies are in abundance. You name it, it's on there. You also get NETWORK shows in the archives so if there is something you PVR every week, no worries, you get it on our archived TV show apps and you don't have to set up to record anything!
UK Turks TV
A wide variety of everything, including concerts and Broadway shows.
Here's what people are saying:
"It's not rocket science, you literally have to be nuts to not get it. I'm watching everything I couldn't afford before and the picture is amazing. Thanks guys...so much. $220 a year!!!"
Mark - Toronto
"Thank you for introducing this. The content, quality and # of channels we get is superb. It's friggin amazing. I couldn't be happier and neither could my wife and kids".
Gerry - St.Catherines.
Take advantage of this offer. If you don't like it, don't renew it but we're sure you will love it.
Our Pick
TV Programming (Risking 0 units - To Win: 0.00)
Las Vegas -4 -110 over Minnesota
Early leans & analysis over