Chicago -1½ +117 over Kansas City
bet365 operates pursuant to an agreement with iGaming Ontario.
BET365 -1½ +110 SportInteraction -1½ +117 Pinnacle -1½ +122 888sport-1½ +115
Posted at 11:45 AM EST.
Chicago -1½ +117 over Kansas City
2:10 PM EST. That total of 7 you see posted is not because of Zack Greinke (RHP - KC). That posted total is all because of one Dylan Cease (RHP - CHW) and his legit 3.38 ERA. Cease has 19 K's in 16 frames to go along with an elite 55% groundball rate. It's only three starts but he put up elite numbers in the second half of last year, thus, the sample size just got much larger. Cease is proof that rebooting a pitcher can take many forms: this skills transformation came without the introduction of a new pitch; instead he changed his arm slot, which added some spin and made his entire existing arsenal more effective. Velocity was never a problem, and now his swing & miss rate is commensurate. Has become a strikeout asset with much less risk.
Facing Greinke, the White Sox may go over this posted total on their own. Greinke comes in with MLB's most misleading ERA in the first month of the season. That remarkably lucky ERA sits at 2.25 after 16 innings. However, Greinke has two strikeouts in said 16 frames. If Bob Newhart pitched 16 innings in the majors this year, he would have two less strikeouts than Zach Greinke.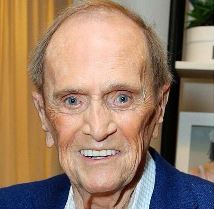 Greinke's groundball/line-drive/fly-ball rates are a weak 40%/30%/30%. He has an unsustainable 86% strand rate to go along with his unsustainable .251 average on Batted Balls in Play (BABIP). With a swing & miss rate of 3%, Greinke is always at the mercy of luck-driven stats or where those hard hit balls land. So far the planets have been aligned perfectly for him to come out smelling like a rose. Now watch his ERA balloon over the next few starts to where it is supposed to be, which will land closer to 6 than it will to 2. The South Side end their nasty losing streak and they figure to do it with fury.
Our Pick
Chicago -1½ +117 (Risking 2 units - To Win: 2.34)